Ever wondered about what Ville was mumbling in the background of Behind the Crimson Door? And while we're at it, let's tack on some Triple F's, shall we?

;-)

Loveliness-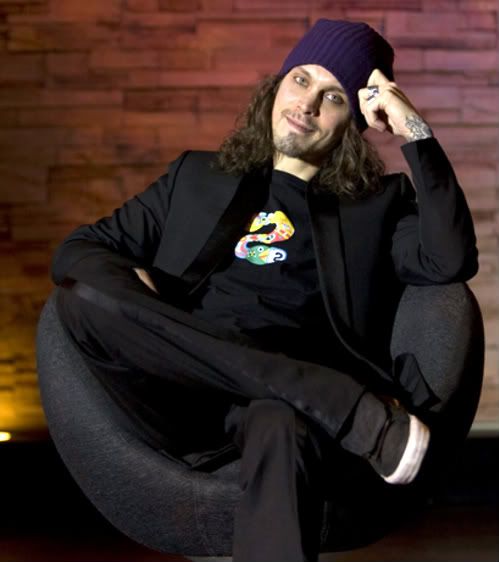 Credit goes to Lugene Chicks for posting this on her MySpace blog.
Below is the poem (in English and Finnish) by Timo Mukka which Ville was reciting:

The Lost One
We will not get freedom
even if we got out of the cells
even though there were no cages
even if the fetters turned into rosettes
we will not be freed
unless our thoughts flow blaming
and the conscience reveal the guilty ones
inside us – in our souls – in our hearts
when tears fall down (our) eyes
and all over the spears are piercing you
the wall breaks
the wall (of the room) collapses
all the chains fall down
our heart is singing
infinite freedom spreads its wings


Kadotettu
Meille ei tule vapautta
vaikka pääsisimme selleistä ulos
vaikka häkkejä ei olisi
vaikka jalkaraudat muuttuisivat ruusukkeiksi
me emme vapaudu
elleivät ajatuksemme virtaa syyttävinä
ja omatunto paljasta syyllisiä
sisällämme - sieluissamme - sydämissä
kun kyyneleet valuvat silmistä
ja kaikkialta keihäät sinut lävistävät
muuri murtuu
seinä sortuu
kaikki kahleet putoavat
sydämessä soi laulu
rajaton vapaus siivillensä nousee


Is that not gorgeous? Naturally Our Finnish Lord of Infernal Deliciousness would put such a beautiful poem into a HIM song.
So that's the new part. On with the old! (well, some are old for all of us old-timers, and some are new for all of you v_d youngsters. ;-) All that aside, it's Triple F time, people!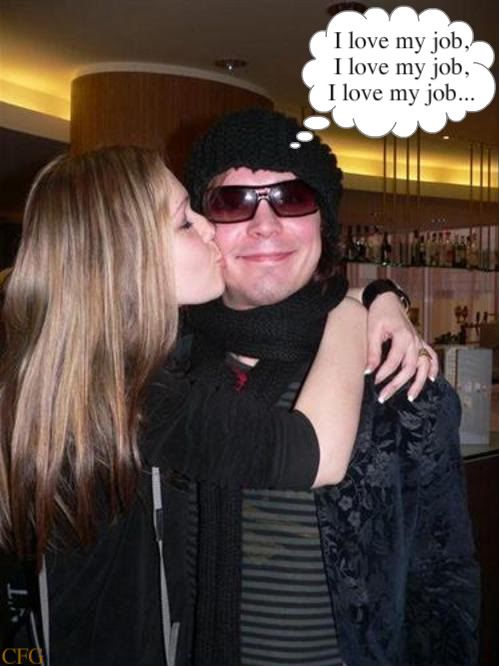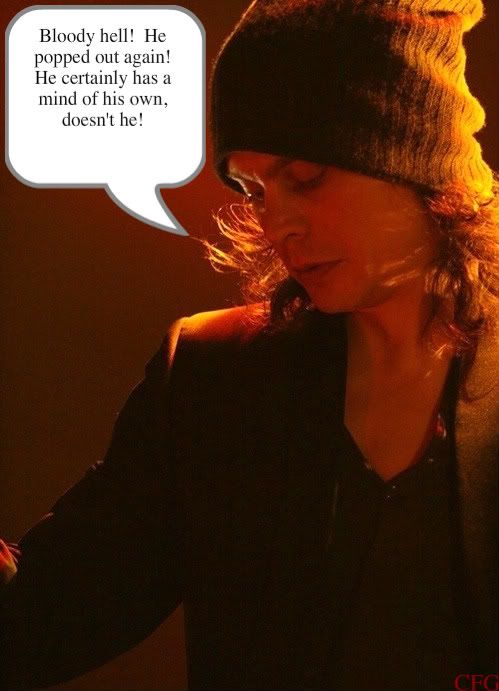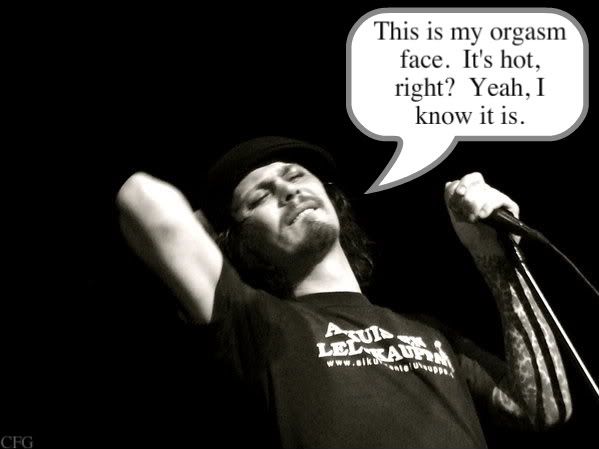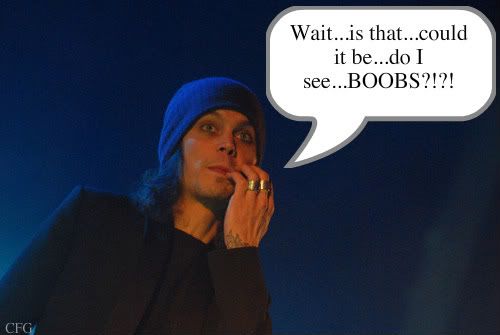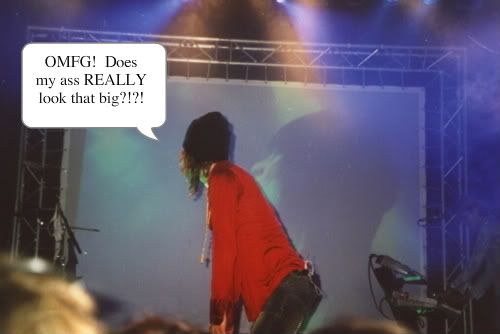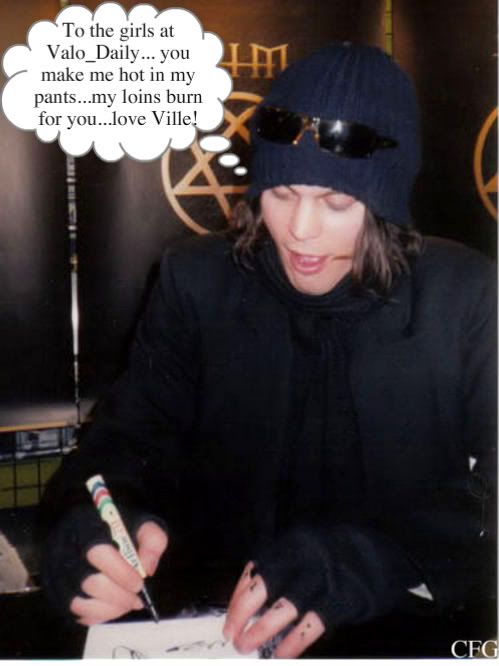 (Editors Note: It is quite possible that only Americans over the age of 23 will have any idea what that last caption is about. LMFAO!)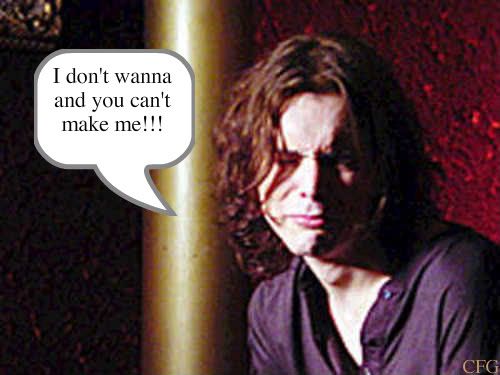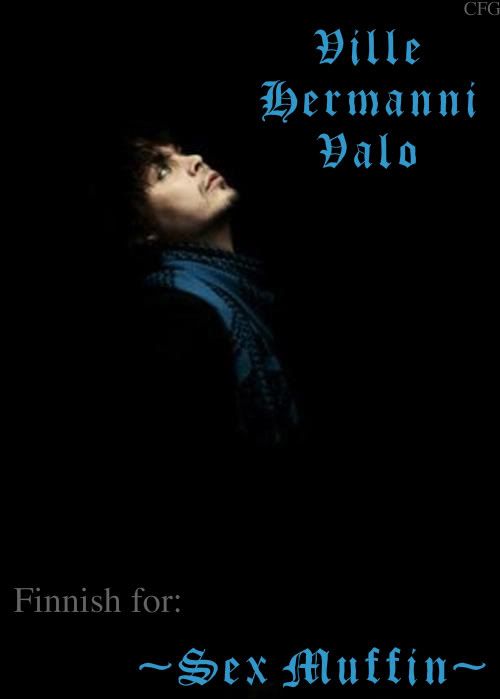 Yes, I know, some of these are ever-so old. I'm trying to come up with new ones, but believe me when I say it looks easier than it actually is, LOL. If you have any weird Ville pics, PLEASE PLEASE PLEASE send them to me! That would help speed the process up considerably.
That's all for now, darlings. Cheers!