It's not been a great day so far, and this scan isn't exactly promisssing; but there are..
.
Ho ho ho, so, that fat bearded twat with red wine stains all over his jacket who works at the UK magazine distribution depot in Exeter and pukes up every time he drinks sherry, turned back the clock and made Christmas Day into Christmas Eve again. No problemo. Sober up fatboy, shovel yerself out of your hole and drop your goods down out chimneys tomorrow instead. We can wait to hear about Ville's secret world, a day, yeah, we can wait a day.
so, as a a-pair-of-teeff, I bring you Hand Solo's letter -

so, Ville really does have a small pecker. Ahem. But hey, while we're at it, some more blurb, soot and stormtrooper free -
move along Stormtrooper, to..
HIM, on the hinterland.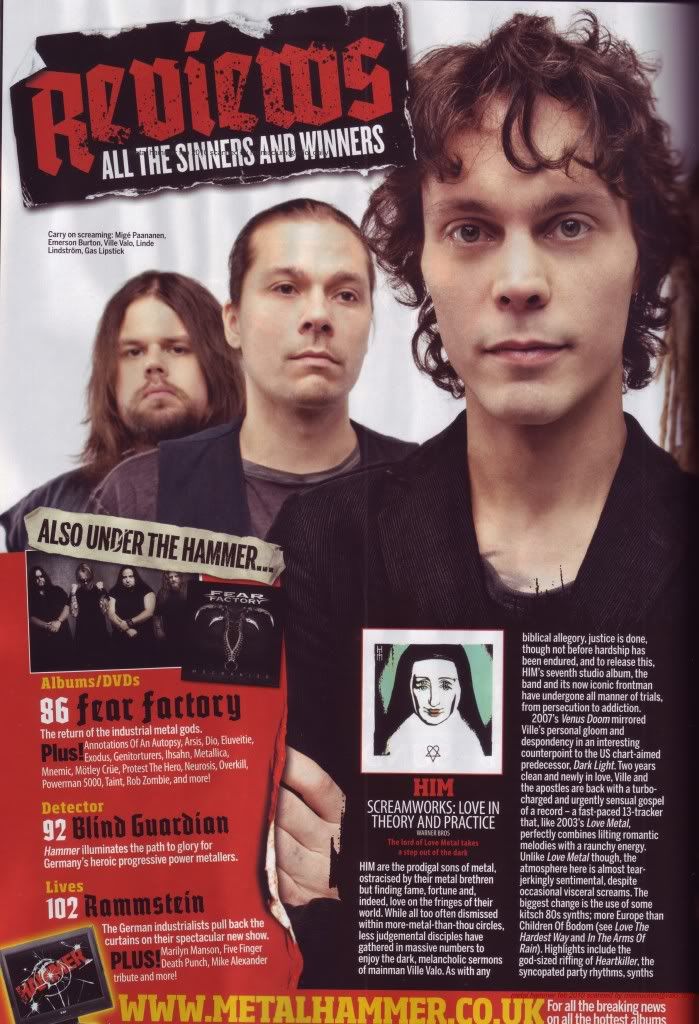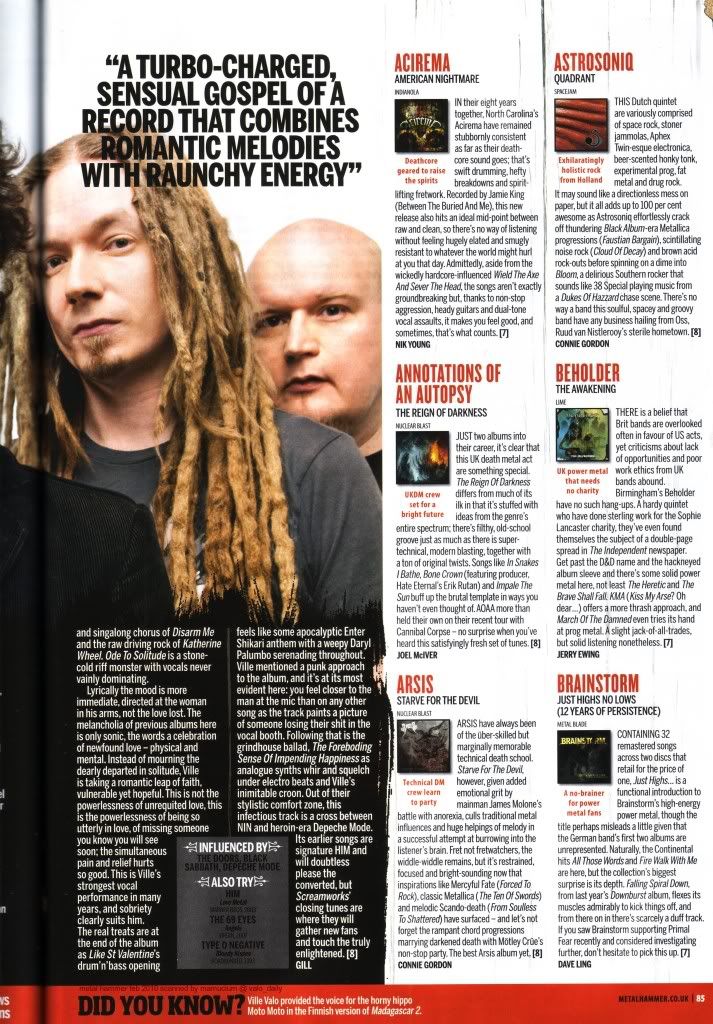 And finally, cutting across all cultural boundaries there is Iranian metal in this month's Metal Hammer, which surely gives you the biggest reason to be cheerful. Ho ho ho.
Current Music: Checkmate Savage by The Phantom Band