Here is the video of our Valo Daily interview. But before we start, we would like to request one thing. Please, please, please do not clog up the community with personal messages for Ville. Yes, he knows about the site and checks it occasionally, but only ocasionally! And he plans to have the internet off for several weeks anyway. That said, here they are!
And please be kind. We're not journalists but fans.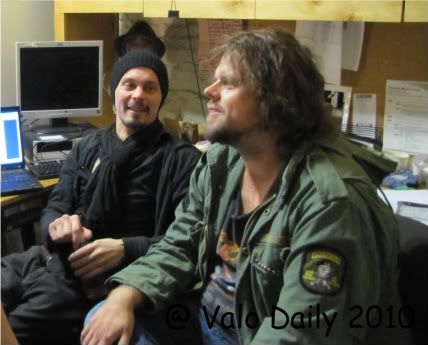 There is also a little more audio, which will be posted at
mikko_paananen
as soon as youtube decides to finish processing it.
Current Mood: accomplished
Current Music: Sleepwalking Past Hope